Hawk Shot in Head with Nail Gun, Survives
Monday, October 24 2011 @ 11:40 AM EDT
Contributed by: karenbills


Wildlife experts say the nail must have been shot out of a nail gun and was probably done on purpose.
| Wednesday, Oct 19, 2011 | Updated 4:05 PM PDT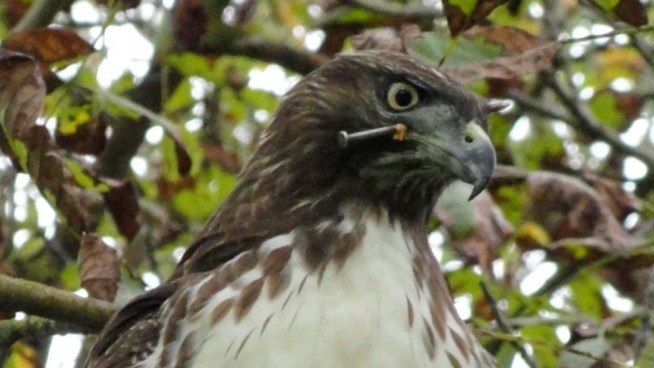 WildRescue
This photo was taken Tuesday in Golden Gate Park.
Wildlife rescue workers said they would work through the weekend if necessary in their efforts to hunt down an injured red-tailed hawk in Golden Gate Park.
The bird has a framing nail piercing its head.
Read the rest of the story here: